THE COMPANY ...

WHEN MATERIAL MEETS THE HIGHEST STANDARD
Founded 30 years ago, Nay Adour is a family run business located in South West France, in the middle of a province which has an important aviation know-how and culture.
Our history is linked to various research programs lead by main French decision-makers of the aviation industry who Nay Adour naturally became a preferred partner of.
Our professional experience : Precision engineering.
Our structure : A manufacturing unit which offers flexibility and reactivity along with production capacity and professional team members.
Our goal: : To offer our customer a customized service which matches his requirements and sticks to our slogan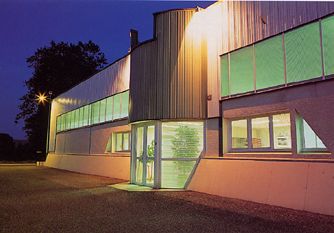 WHEN MATERIAL MEETS THE HIGHEST STANDARD
What does it mean ?
We are a manufacturing company and we meet the highest standard:
Respect of quality :
for our products
for services supplied
Respect of date of delivery